Why must we create more Mentally healthy workplaces?​
Job stress and other work-related psychosocial hazards are emerging as the leading contributors to the burden of occupational disease and injury. Untreated mental health conditions cost Australian employers over $10 billion a year. Accordingly, mental illness and the way in which we tackle it within the workplace is a major and often under-appreciated challenge for all Australian employers.
The ever increasing prevalence of mental health issues throughout Australia's adult population continues to heighten the need for all employers to regularly reflect upon their duty of care. In light of this, the business case for creating a mentally healthy workplace and enhancing employee wellbeing has never been stronger.
Now in its fifth year, The Mental Health in the Australian Workplace Conference has become a recognised and celebrated national forum for identifying, understanding and managing a wide range of workplace mental health issues. Annually, the conference attracts a broad range of organisations representing all Australian industries.
The 2017 conference will provide an important forum for employers and employees to benefit from industry leading approaches to improved mental health and organisational wellbeing. In addition to hearing from some of the country's leading authorities on workplace mental health, conference delegates will be exposed to a broad range of practical and achievable strategies and helpful implementation advice.
During this years conference, delegates will also participate in three masterclass sessions designed to increase their knowledge and skills in applying a strategic, evidence based approach to making their workplace mentally healthy.
The Benefits for my organisation
Enhancing employee wellbeing is proven to help in building a thriving and successful workplace. This conference will help your organisation to better understand its risks and obligations and provide practical tools to assist you in implementing your wellbeing strategies. Additionally you will also receive further information around free resources available and insight into practical application techniques via case studies from leading organisations.​
Thursday 1st - Friday 2nd June 2017
Melbourne Cricket Ground
Members Dining Room​
How does this conference impact Workplace Wellbeing?​
Georgie
Harman
CEO,
beyondblue
Allan
Sparkes CVs
Cross of Valour recipient, Former Police Officer and Mental Health Advocate
Dr Sam
Harvey
Associate Professor,
Psychiatrist and Senior Lecturer in Workplace Mental Health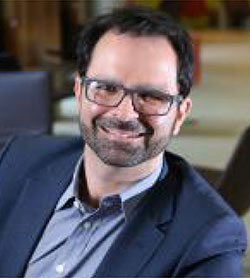 Organisational wellbeing case studies​
Rights and responsibilities around mental health in the workplace​
The relationship between work and mental health​
Removing the stigma around mental health conditions​
Addressing and supporting staff workplace bullying​
Understanding peer to peer support programs​
Asking the right questions​
Engaging the hearts and minds of your leaders​
Using research findings to create more mentally healthy workplaces​
Interact with leading wellbeing practitioners in a dedicated expo space​
Understand what free resources are available to your organisation​
Network and share ideas with other professionals​
Discover how to successfully implement various wellbeing strategies​
Learn how to adopt a strategic approach to organisational wellbeing​
Understand the risks and how to minimise them across your organisation​
Benefit from inspirational advice developed through lived experience​
Hear from mental health experts and recognised practitioners​
Hear from organisations leading the way in workplace wellbeing​
Wayne
Schwass
Former AFL player and Mental Health Advocate
Jessica
Rowe OA
Journalist, celebrity, television presenter and author